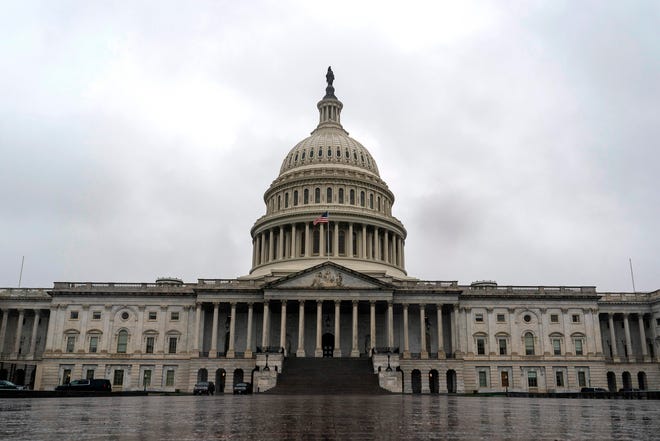 After months of inaction, Congress overwhelmingly approved a $900 billion emergency relief package. The bill won't include aid for states and local governments whose revenues have been devastated by the pandemic—a priority among Democrats—nor will it include a broad liability shield for corporations that many Republican leaders had sought.
Here are some highlights of what is included in the legislation:
Direct payments, jobless aid and rental assistance: The bill will send a second round of stimulus checks to Americans of $600 for each adult and $600 for each dependent, at a cost of about $166 billion. Payments will begin to phase out for individuals who earned more than $75,000 in 2019. Unemployed workers will also be eligible for $300 a week in enhanced federal unemployment assistance through March 14 next year. Both the direct payments and the extra jobless aid are set at lower levels in the new bill than Congress approved for similar programs earlier this year. An extra $100 subsidy will be offered for some workers who have both wage and self-employment income but whose basic unemployment benefits don't take into account their self-employment income. The legislation also includes $25 billion in rental assistance to tenants struggling with rent payments and extends a federal eviction prohibition until the end of January.
Vaccines, funding for schools and testing and tracing: The bill will provide billions of dollars to state and federal agencies for vaccine distribution, including about $300 million directed to high-risk areas and communities of color. Public schools will receive $54.3 billion. Over $22 billion will go to Covid-19 testing, tracing and mitigation efforts, $2.5 billion of which will be directed to rural communities and communities of color.
Airlines, banks and entertainment venues: Airlines will receive more than $15 billion in aid to cover salaries and benefits for workers through the end of March, after Congress separately disbursed $25 billion to the industry under the Cares Act in the spring. Small lenders that focus on low-income and minority communities will receive about $12 billion, and $15 billion will go to entertainment venues such as independent movie theaters and live-event operators.